Stationary band filtration unit
The new version of our proven Band Filter received the name BFU (Band Filtration Unit). The new BFU comprises a standard tank, a Band Filter with outlets in 3 different directions (270°, depending on the model), and a supply pump.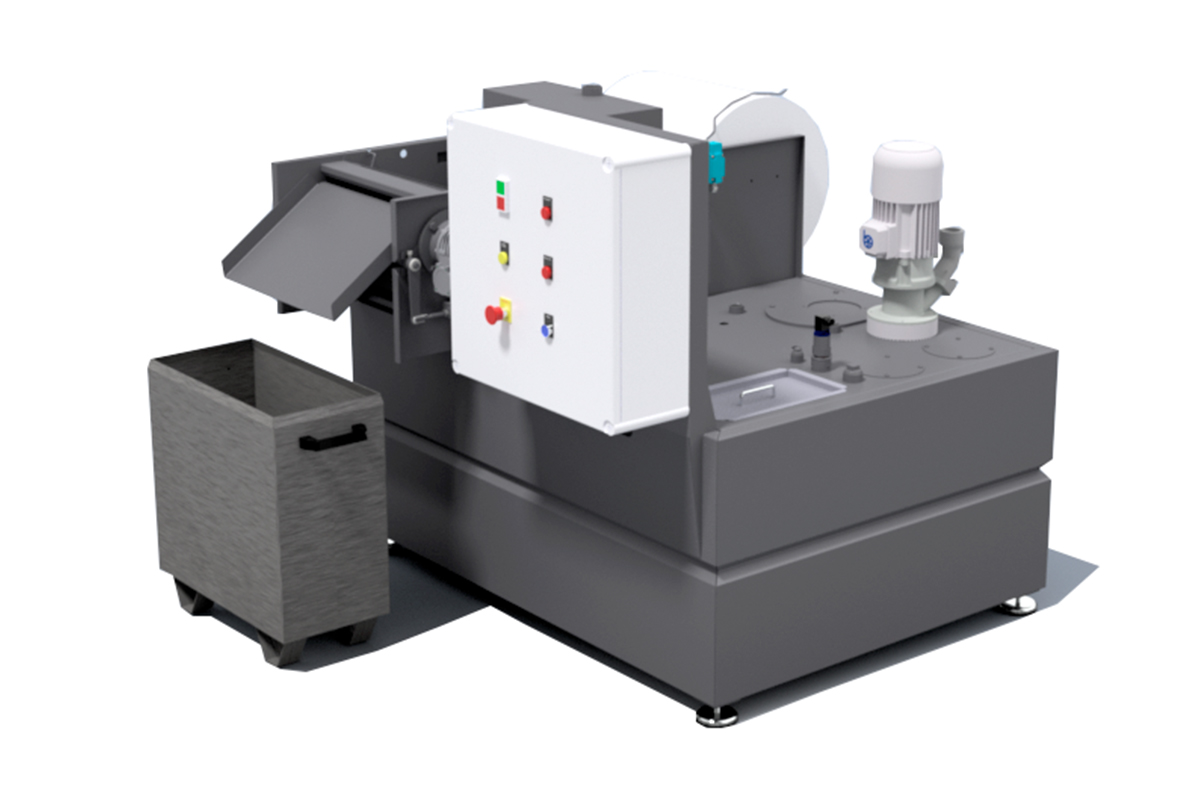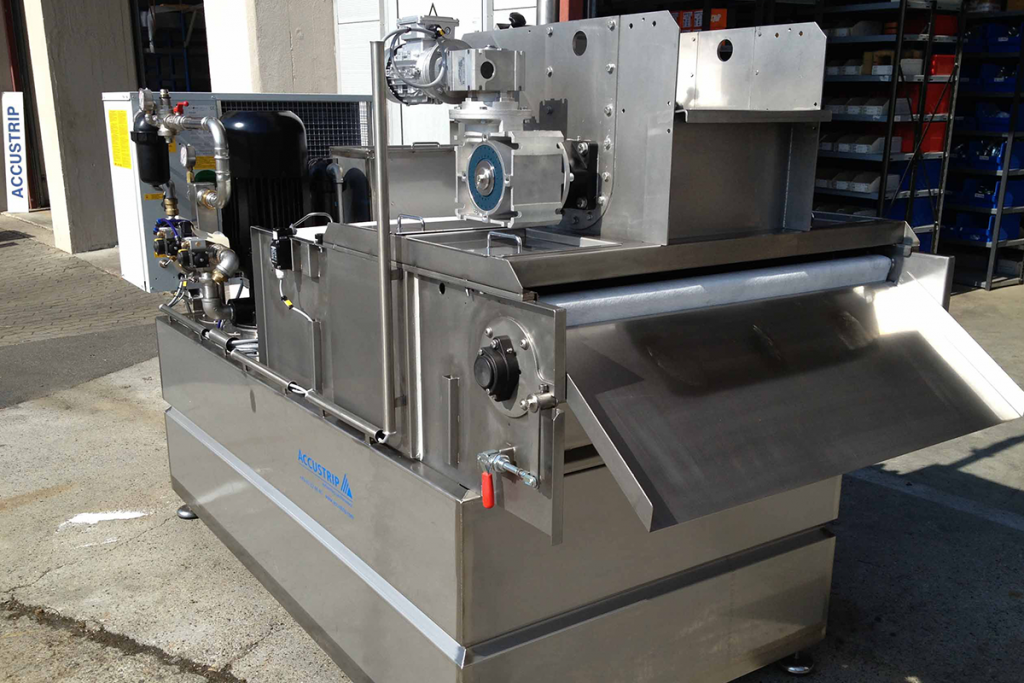 Band Filter Unit
Since space is always the limiting factor in many production sites, the need for a compact plant with full flexibility arose. The BFU is constructed of stainless steel and can be expanded with up to 15 additional, optional modules (e.g. magnetic separator, chiller, oil separator, bigger tank, machine connection, holiday guard, and many more).
Simpel and sturdy construction
Designed as stand-alone version for one CNC-machine
100 % utilization of the filter cloth
Lots of flexibility with many options
Can hold filter cloth with roll Ø 510 mm.
Fully automatic operation (alarm for missing filter cloth)