Optimize the coolant supply and extend the lifespan of your CNC machine.
 
Accustrip's High Pressure & Filtration Unit provides a constantly clean and tempered machine reservoir by continuously rinsing and sucking the secondary particles out of the reservoir and into the automatic filtering process resulting in cost savings.
With Accustrip's High Pressure Unit (HPU), you get filtering and high pressure in one unit. It includes everything required for an optimized coolant supply to your process line. A first-class machine tool coolant filtration unit. Furthermore, it is easy to implement to your existing line-up.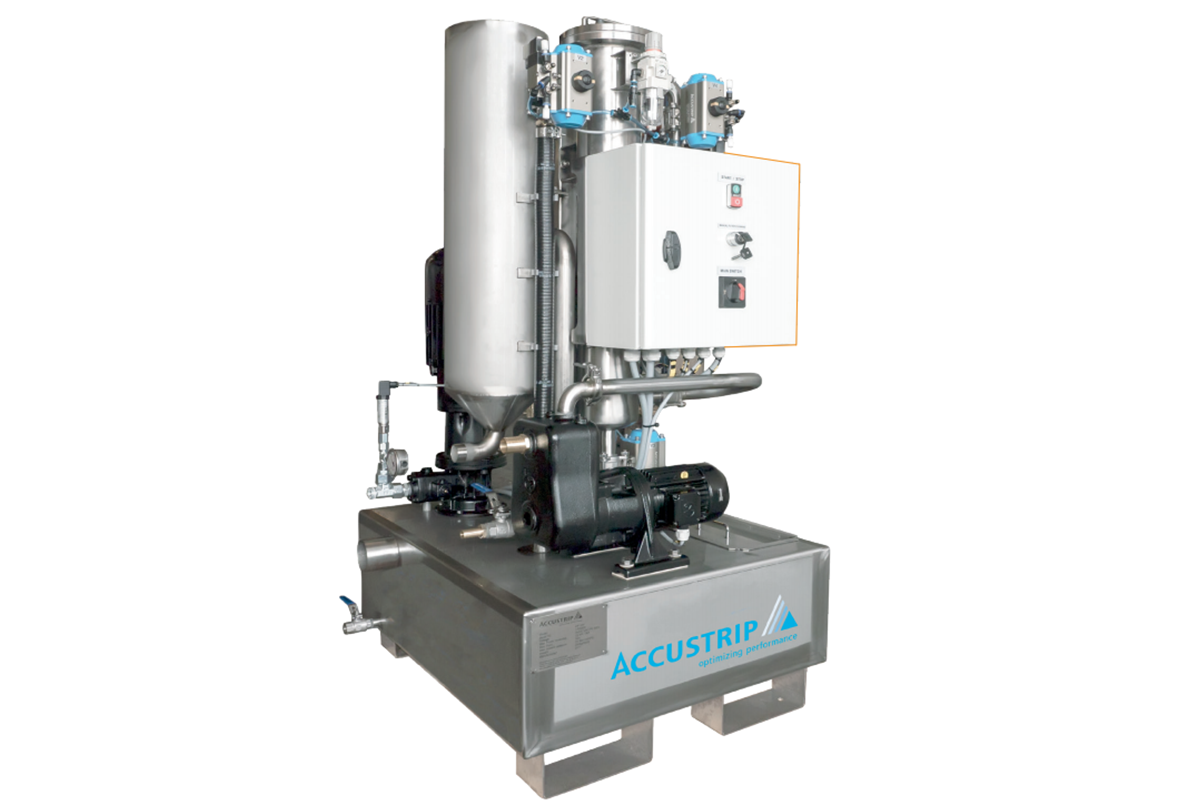 Connect the coolant hoses, a power cable, and the pressured air supply and you are up and running in no time. The unique construction makes it easy to integrate the HPU unit with both new and existing systems. The HPU unit can be delivered with an interface to the CNC machine, which allows you full control of the HPU.
The Accustrip HPU includes a standard PLC system to control the output pressure. The system lets the pump run at the same speed during operation and tuning or alteration of the pressure is controlled via a quick response valve installed in the by-pass line and a pressure transmitter installed in the main feeding line.
Reduce cleaning
procedures by 95% 
Increase tooling life by 20% 
Reduce coolant emulsion by 70%
Protect spindel,
tools & parts by 99% 
Want to know more? Check out our HPU leaflet.