Connect your CNC machine(s) to a central plant
Accustrip's Machine Connection is the essential link that connects your CNC machines to a central coolant filtration system (e.g. our Full Flow Central Plant or Microfil 30). It is designed to evenly pump the clean coolant from the central plant to either the machine tools or the machine sump. In return, it transports the impurified coolant from the machine back to the central plant. An excellent method to secure reliable fluid handling from your CNC machines.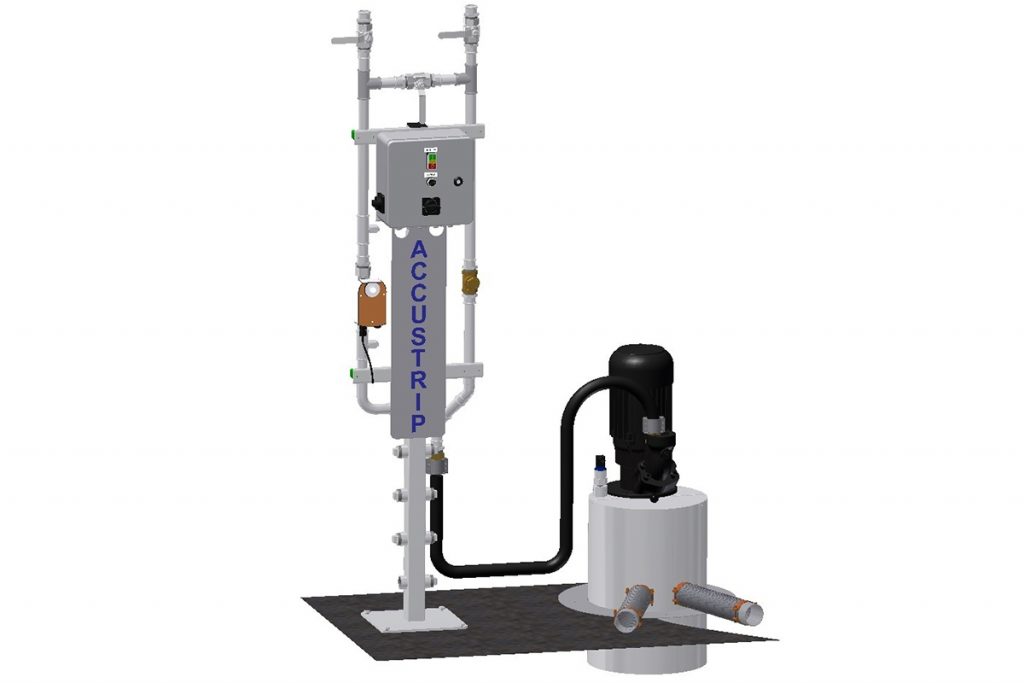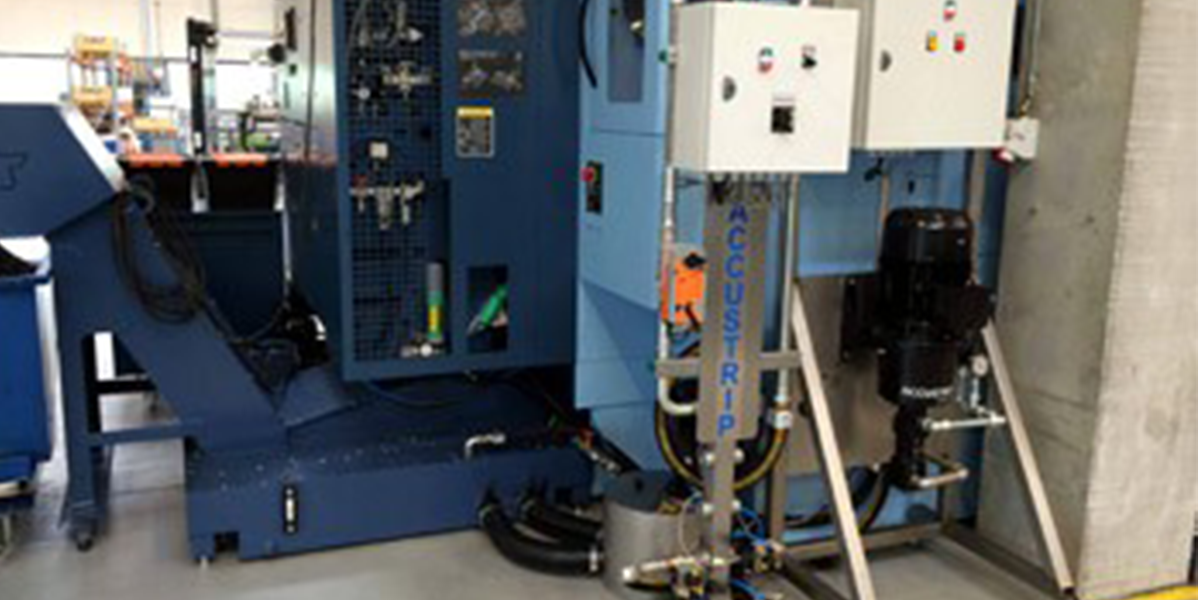 Function
The through flow is via the motor valve controlled i.e. the supply is set to the maximum of liquid required by the CNC-machine. The holiday-/weekend valve controls that the flow of liquid to the sump, the collecting vat, and the filtration plant is exactly sufficient to prevent the growth of microorganisms. The return pump starts and stops automatically via the level switch. In case of a high level alarm from the level switch the motor valve immediately closes.